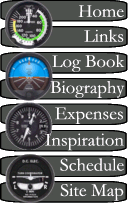 BEST
of POD
Home Page
---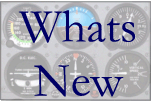 Flight Hours to date: 3.0 PIC, 55.3 Dual, 214 (8) Landings
Stage: Post-solo, Cross Country's
6/29/00 - Ugh...Airborne again
Yes, you weren't reading incorrectly, I haven't flown is WAY to long a time. The new job is keeping me from flying anymore during the week, and getting a sunny weekend in Seattle is like winning the lottery. I did a short refresher flight last week, and am planning a short cross country this weekend. Stay tuned.
5/13/00 and 5/19/00 - Landing practice, and night ops.
2 flights in this journal. More back to basics training, solo work, and night operations. Read more here.
5/7/00 - Dual Local - Landing practice
Matt and I decided to work on my short and soft field landings some more today. I thing I am getting the hang of these. Read more here.
Hello, I'm Paul, and its my goal to become a private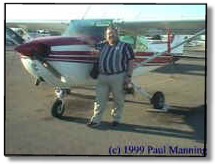 pilot. I have had this quest since I was a grade-schooler, but have never acted on that desire. The purpose of this web site is so that I may record my activities in this endeavor, as well as to have a useful place to put any links and images I find useful.
This web was designed by me for my own use, but if you are reading this, and find this information useful, please drop me a note telling me so at mortman1@rocketmail.com.
I will keep updating this site as to my student progress at least until I get my license.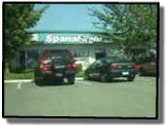 I know these diaries can be a dime a dozen, but I hope you will find mine useful....I know I will.